Former New Zealand cricketer Chris Cairns has sued former IPL Chairman Lalit Modi in a London court claiming that his career was turned into "dust" because of the latter's tweet accusing him of corruption.
Cairns said his life would be for ever "tainted" by the 24-word message posted by Modi, whom the kiwi termed as "one of the most powerful men in cricket".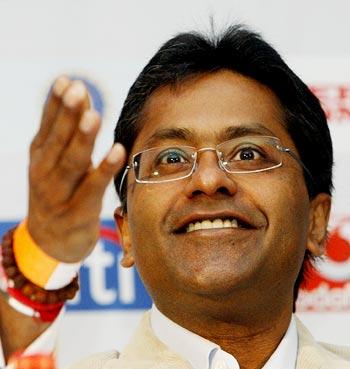 The tweet said that Cairns had been rejected by the Indian Premier League because of his involvement in match-fixing.
The trial, being heard at the High court in London, has been, however, criticised as a "ridiculous" case of "libel tourism" -- involving a New Zealander suing an Indian businessman about allegations in India four years ago, The Times reported.
The court heard that as few as 35 people read the offending tweet in England and Wales.
Cairns's lawyers suggest the figures are nearer 95, but the rumour "runs and runs -- from one fan to another".
According to the report, the court heard allegations on Tuesday that the Indian Cricket League, now defunct, was rife with fixing.
Cairns, 41, was a "distinguished" and "inspirational" cricketer who captained New Zealand and at the end of his career skippered Chandigarh Lions in 2007-08.
Cairns said he was dismissed in October 2008 for failing to declare an ankle injury he aggravated while completing a 1,000km walk for charity.
Ronnie Thwaites, QC, representing Modi, said the injury was a "cover story" agreed between Cairns and ICL chiefs after his involvement in fixing was exposed.
The court heard that the next year, the New Zealander had an application rejected to play in the rival IPL.
On January 5, 2010, Modi posted the contentious tweet, "Chris Cairns removed from the IPL auction list due to his past record in match-fixing. This was done by the Governing council today."
Justice Bean, sitting without a jury, must decide whether the statement was true.
Cairns said that because of the tweet "all I achieved in the great game of cricket is dust".
Modi, 48, who has lived in London for the past two years, sat at the back of the court in front of his personal bodyguard as Cairns gave four hours of evidence, repeatedly denying fixing.
Mark Stephens, a libel lawyer, has called the case ridiculous.
"The case should have been struck out as an abuse of process," he said.
"We have for too long been the libel capital of the world, with people jetting in to resolve their defamation disputes," the report said.