Kevin Pietersen has taken the first step to mend his damaged relations with the England and Wales Cricket Board (ECB) by sending an apology through his agent on Tuesday.
- 'England won't be weaker without Pietersen'
Pietersen is still awaiting a reply from the ECB, but its believed that the board's condition is that he must make a fulsome public apology for sending texts to the South African side, allegedly about England captain Andrew Strauss, to be considered.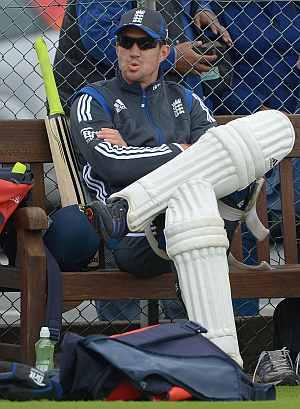 A confidential message from Pietersen's agent Adam Wheatley might not be enough to solve an issue, which has broken the England team apart on the eve of their biggest Test match since the last Ashes series.
Pietersen had been told by the ECB that only an act of repentance would be sufficient before he is picked for England again, and this apology is therefore being seen as just the starting point for potential rehabilitation.
Both Pietersen and the ECB are expected to issue further statements on Wednesday, The Telegraph reports.
Pietersen needs to mend relations with Strauss especially. The England captain has always been a firm believer in unity within the dressing room and in personal responsibility, the report said.
The senior England management was locked in meetings at Lord's on Tuesday.
Photograph: Gareth Copley/Getty Images