Suspended Pakistan cricketers Salman Butt [ Images ] and Mohammad Amir accused the International Cricket Council [ Images ] (ICC [ Images ]) on Monday of treating them unfairly and said it has no evidence against them regarding spot-fixing allegations.
The two players have returned to Lahore [ Images ] from Dubai [ Images ] where their appeals over their provisional suspensions were rejected by the chairman of the ICC code of conduct commission, Michael Beloff, after a two-day hearing that ended on Sunday.
The pair, who were suspended on September 2 by the ICC along with team mate Mohammad Asif [ Images ], have been told to prepare for a full hearing of the case as they are facing serious allegations of spot fixing.
"They have no evidence and it appears they are just trying to corner Pakistan," angry former Test captain Butt told reporters at the airport.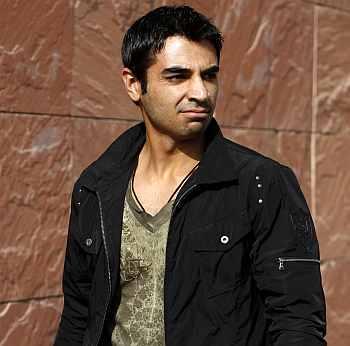 "They have no evidence except for what has appeared in the News of the World and they didn't even give us a date for the full hearing, we are totally disappointed."
A report in British newspaper the News of the World alleged Amir and Asif deliberately bowled no-balls to order in a Test against England [ Images ] at Lord's in August, with the involvement of Butt who was then Pakistan captain.
Left arm pace bowler Amir said the allegations against them are a conspiracy against Pakistan cricket.
"To me it appeared as if this is a conspiracy to defame Pakistan cricket. I am hurt and sad because we want the truth to come out," the 18-year-old said.
"I am disappointed because they didn't even tell us the reason for rejecting our appeals. It appeared to be as if the decision of the hearing had been made beforehand."
Butt's lawyer Aftab Gul said after Sunday's decision that while the hearing was fair he was disappointed by the outcome.
The two players said they would wait for the ICC to send them a date for the hearing before deciding on their next step.
Pakistan Cricket Board chairman Ijaz Butt said the spot-fixing allegations are damaging attempts to revive international cricket in the country.
Foreign teams have refused to tour Pakistan since militants attacked the Sri Lankan team in Lahore in March 2009.
"Zimbabwe was lined up to tour Pakistan and the International Cricket Council and Marylebone Cricket Club were also planning to send a world XI to play a couple of matches, but this scandal put us back," Ijaz Butt told a news conference.