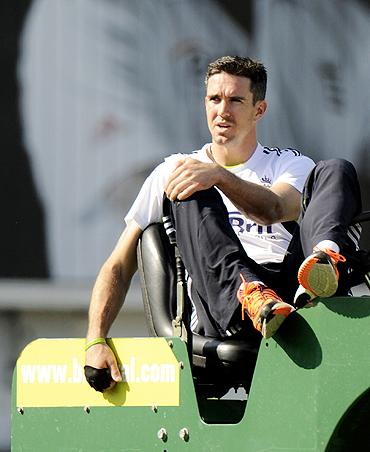 The Ministry of External Affairs (MEA) on Monday informed that the necessary clearance regarding former England batsman Kevin Pietersen's visa was received from the Union Sports Ministry paving the way for his upcoming visit to India.

MEA's official spokesperson Syed Akbaruddin said that the Indian Embassy in the United Kingdom will soon grant visa to Pietersen as they have received necessary clearance from the ministry.

"Good news. Twiplomacy works!! Necessary clearance just received from Sports Ministry. Mission to grant visa soon. C u in India soon," MEA official Akbaruddin said on Twitter.
Earlier, Pietersen had expressed frustration after delay in procuring a visa to come to India for personal work.

Pietersen wrote on his Twitter page to reveal that his passport is lying with the Indian embassy in the United Kingdom for the past 10 days for a job that he claimed requires barely 24 hours.

"Trying to travel to India urgently & the Indian Embassy has had my passport for 10days for a 24hr service. Help @MEAIndia, @IndianDiplomacy?," Pietersen wrote.
In reply, Akbaruddin, explained to the batting icon about the requirement of necessary approval from the Union Sports Ministry.
"Event requires approval of Sports Ministry. Mission will give Visa promptly once organisers of event obtain necessary approval," Akbaruddin replied to Pietersen via Twitter.

Pietersen, who has been retained by Delhi Daredevils for $ 1.5 million at the IPL Auctions recently, will be available for the entire season of the sixth edition of the Twenty20 tournament. This was made possible after the England and Wales Cricket Board (ECB) had formally announced that Pietersen will no longer be selected to play for the national team.

The 33-year-old has scored 8181 runs in 104 Tests with 23 hundreds and 4440 runs in 136 ODIs with nine centuries to his credit.

Pietersen is likely to come to India by the end of this month as the Daredevils will be officially unveiling their new jersey for the 2014 IPL season, which begins next month. Coach Gary Kirsten is also expected to attend the promotional event.

Pietersen missed the IPL last year because of injury.