Former India coach John Wright was, on Sunday, appointed head coach of Mumbai Indians IPL team ahead of season six which begins on April 3.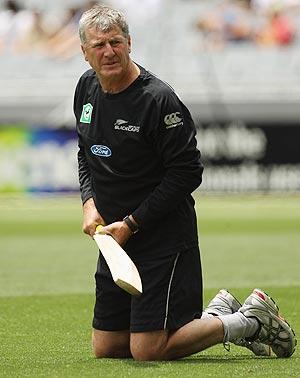 Wright, a former New Zealand opening batsman, had a successful stint as coach of the Indian team from 2000-2005 and guided his home country from December 2010 to July 2012.
Robin Singh, who was the coach of the side last season, will continue to be associated with the team.
Commenting on Wright's appointment, Mumbai Indians owner Nita Ambani said, "It's a great pleasure to have John on board with Mumbai Indians. John is immensely respected and I am sure his cricketing knowledge and experience will be of enormous help."