Indian cricketer Harbhajan Singh has described the experience of getting caught in the massive floods in Uttarakhand while on a pilgrimage as "sad" and "unbelievable".
The off-spinner was on his way to Sikh shrine Hemkunt Sahib but was stuck at Joshimath and remained there for a few days before the army rescued him and other pilgrims.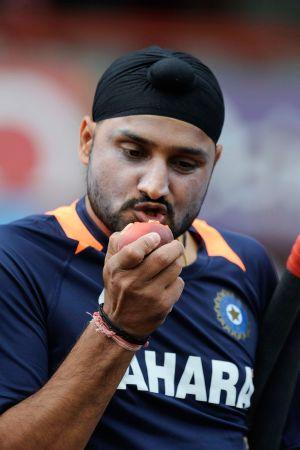 "The rain was not stopping, the roads were shattered, bridges were broken. You could neither go up, nor you could comeback due to landslides. We were stuck and waited for things to clear. I just wonder how so much water can gather there. I had never seen something like that. It was unbelievable," Harbhajan said after returning safely.
He said fear did get the better of him and praised the Indo-Tibetan Border Police jawans for helping those who were stranded in the hills.
"ITBP people looked after us well. Also the Uttrakhand government was very supportive. They were providing people whatever was needed. Without army we would not have comeback safely," he told CNN-IBN.
"They had a great set up. The camp there is big. They were providing all the facilities, food clothes, shelter. It was sad but it was an unbelievable experience," he added.
Harbhajan also said everyone was being treated equally, adding he did not think that "he should be treated differently".
The bowler thanked God for his safe return and vowed to return to complete his pilgrimage.
Image: Harbhajan Singh
Photograph: Lefty Shivambu/Gallo Images/Getty Images