Captain Michael Clarke is among 17 other Australian players who have been dumped by their respective Indian Premier League (IPL) teams.
- Pune Warriors release Smith, Clarke
Clarke, who was signed by the Pune Warriors IPL team earlier this season, joined them after Australia's Test tour of the West Indies. Across his six matches he averaged 16.33, at a scoring rate of just over a run a ball, the Sydney Morning Herald reported.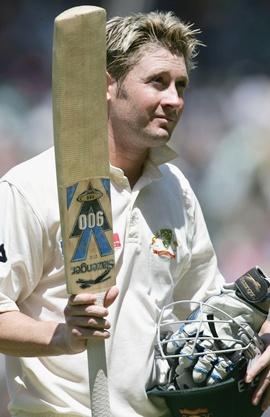 According to the paper, while Pune had five Australians on its books last season, Mitch Marsh was the only one retained, with Steve Smith, Callum Ferguson and James Hopes discarded along with Clarke, whose lucrative contract was not disclosed because he was not signed at auction.
- Mumbai Indians retain Harbhajan, Jadeja stays at CSK
The most significant change since the end of last season is the expulsion of Deccan Chargers due to a financial dispute with the Board of Control for Cricket in India. As a result, a new licence was issued by the BCCI, with the former Chargers team still to be based in Hyderabad but with new owners, Sun TV Netrwork.
Several other Australian cricketers were also ditched by their respective IPL teams, and will be given the option of entry in the next player auction.
Here are the names of all Australian players who have been discarded from the IPL: Andrew McDonald (Royal Challengers Bangalore); George Bailey, Doug Bollinger (Chennai Super Kings); Travis Birt, Aaron Finch, Glenn Maxwell (Delhi Daredevils); Daniel Christian, Daniel Harris (Deccan Chargers Hyderabad), Clint Mckay (Mumbai Indians), Michael Clarke, Callum Ferguson, James Hopes, Steve Smith (Pune Warriors); Ben Cutting, James Faulkner, Ryan Harris (Kings XI Punjab).
Photograph: Hamish Blair/Getty Images