Former India under-19 captain Ashok Menaria, who is part of the Rajasthan Royals squad, says he is ready to bat at any position in the upcoming Indian Premier League (IPL).
"I am ready to bat anywhere according to demands of situation. I often get out caught because I hit in air but I try my best to fill in the role given to me," Menaria said.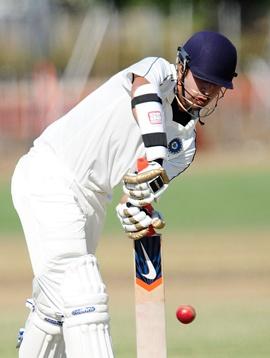 The 22-year-old left-handed batsman said he was looking forward to do a lot of bowling in the cash-rich Twenty20 league starting on April 3.
"I had a good season in domestic cricket where I batted and bowled well. I am looking for more opportunities to bowl in IPL-6."
Conceding that he has failed to live upto the expectations, Menaria said the requirements of the team have compelled him bat at different positions.
"I have batted from No. 3 to 7 but it is not an excuse. I would be the worst cricketer if make it an excuse."
Regarding Rajasthan Royals' first match on home ground against defending champions Kolkata Knight Riders, Menaria felt that there would be no pressure on his side.
"We beat them here in the previous season. They are the defending champions so they would feel the heat."
Left-arm spinner Ankeet Chavan felt that his recent heroics were a thing of past.
"Yes we had some good matches recently but all that is past now. I am looking for a good IPL. I tend to keep it tight. It will depend on the strategy whether I open the attack or not.
Photograph: Ian Hitchcock/Getty Images