Sachin Tendulkar has the opportunity to mark the 2,000 Test match with an unprecedented 100th international century in the opening Test between England and India at Lord's starting on Thursday.
Tendulkar, 38, who has failed to reach 50 in seven previous innings at the headquarters of world cricket, has been practising for two hours a day for the past two weeks in the Lord's nets in preparation for the four-Test series.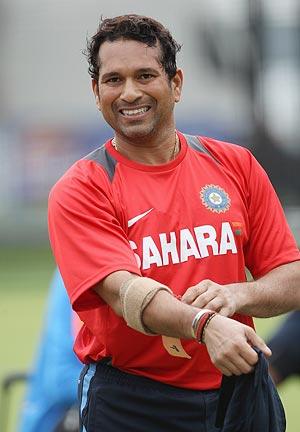 England can overtake India at the top of the world rankings if they beat the visitors by a margin of at least two matches.
"It has all the makings of a classic series," England captain Andrew Strauss said.
"I think I would probably say Sachin Tendulkar has been the best Test cricketer of all time.
"For him to go on for so long and maintain his incredibly high standards is a great Testament of the man and the desire of his outrageous talent as well."
Showers are predicted throughout the match but the outfield at Lord's drains quickly and time lost can be made up on the following day.
Photograph: Getty Images