India retained second place in the ICC Test team rankings following a draw in the second and final Test against New Zealand, in Wellington, on Tuesday.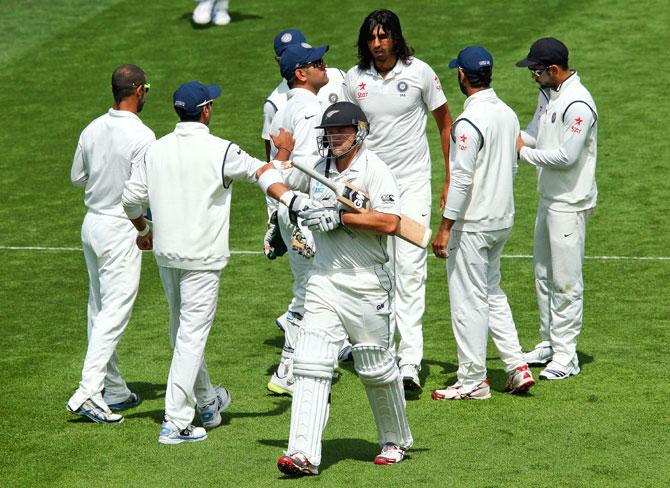 As the Kiwis won the two-Test series 1-0, India dropped from 117 ratings points to 112, and are just one rating point ahead of Australia.
The Aussies now have a great opportunity of finishing ahead of India before the April 1 cut-off date.
Australia currently lead South Africa 1-0 in the three-Test series, and they need minimum of a draw in the series to move ahead of India.
But if South Africa bounce back and win the next two Tests, then they will not only retain their pre-series rating of 133 ratings points, but Australia will also remain behind India on 110 ratings points, thereby handing Mahendra Singh Dhoni's side second position on the cut-off date.
South Africa are already guaranteed the number-one position on cut-off date, and will retain the mace and also collect a cheque of US $450,000.
The side that finishes second will pocket US $350,000, while US $250,000 will go to the third-ranked team.
Meanwhile, New Zealand gained five ratings points following their series win over India. They joined the West Indies on 87 ratings points.
However, they are ranked above the West Indies when the ratings are calculated beyond the decimal point.