The International Cricket Council [ Images ] (ICC [ Images ]) has reportedly cleared two Pakistan cricketers, Salman Butt [ Images ] and Kamran Akmal, from all charges related to their alleged involvement in a spot-fixing scandal during the 2010 Twenty20 [ Images ] World Cup, a television channel reported in Lahore [ Images ] on Tuesday.
According to the channel, the Anti-Corruption Unit of the ICC investigated the charges before clearing the two players, the Daily Times reported.
According to ICC sources, the two Pakistani cricketers were accused of being involved in spot-fixing during the T20 World Cup in the West Indies [ Images ] earlier this year after which the ICC had suspended their contracts and started collecting evidence, including phone call records.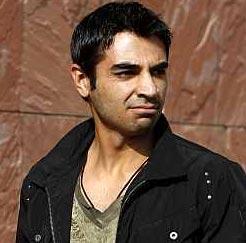 On the other side, Butt claimed that the ICC had already cleared him of the charges three weeks ago and the officials had also sent the clearance e-mail to the players.
He said that the ICC was just formally investigating the call records and other evidences regarding the scandal, adding that it is the requirement of the ICC to obtain the phone call records of players, the channel said.
England's [ Images ] triumph in the World Twenty20 in the Caribbean in April and May had sensationally come under the match-fixing microscope.
England beat Pakistan by six wickets in the Super Eights stage on May 6 and went on to win a global trophy for the first time in more than 30 years of trying.