A major controversy was averted on Thursday when an angry chairman of selectors Sandeep Patil threatened to storm out of the Subrata Roy Sahara stadium in Pune before officials of the Maharashtra Cricket Association (MCA) intervened and persuaded him to stay back.
Patil, who had come to the venue with fellow-selector Vikram Rathod for the first Tewnty20 between India and England, was unhappy with his seating arrangement after being made to sit in the corporate boxe along side other spectators.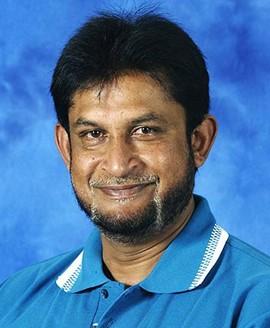 The selection chief likes to be seated in a private box when watching live India's international or domestic matches.
- PHOTOS: Yuvraj shines as India cruise to comfortable win
MCA president Ajay Shirke met with Patil and convinced him to stay back. He was made to sit in the first tier box, where Bollywood stars Shah Rukh Khan and Deepika Padukone were also seated.
"He was unhappy with where he was made to seat initially as he had the normal public next to him. He likes to have privacy when watching matches, since he is there as a selector and needs to focus on his job," an official told Rediff.com.
"It was only after our president, Shirke, spoke to him and changed his seating that he agreed to stay back," the official added.
Interestingly, BCCI president N Srinivasan was also apprised of the situation but chose not to intervene.