Alastair Cook will not be quitting as England captain despite losing the second Test to India by 95 runs at Lord's on Monday, the 10th successive Test they have failed to win.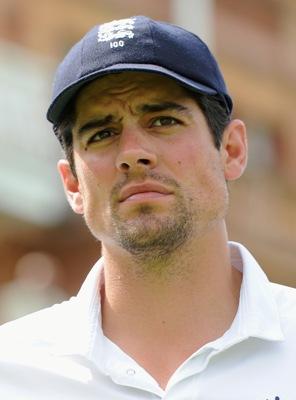 Cook, also in a poor run of form with the bat, has come under increasing pressure to stand down.
"It gets harder and harder the more we don't win," Cook said at the presentation ceremony.
"It heaps it on me. Until I'm tapped on the shoulder, I'm desperate to turn it around. I'm here until the end of the summer.
"I've got an inner steel, which I have to keep drawing on. I have to score some runs. A 10 and a 20 didn't seem a lot, but I hit the ball better."
Cook said the England players were struggling to take advantage of good positions.
"It's an issue with confidence, getting over that line," he said.
"We are desperate to win for England. The longer that builds up, it is going to take a serious performance.
"A lot of the standout performances have been from the younger players. The older guys aren't playing as well as their record suggests. I've got to start scoring runs as well."
Image: England captain Alastair Cook after losing the 2nd Investec Test match against India at Lord's Cricket Ground in London
Photo: Gareth Copley/Getty Images