Jonny Bairstow is looking forward to a spot in the England Test team, and is aware that Kevin Pietersen is ahead of him in the pecking order.
"You want to be one of the eleven guys who pulls on the shirt and represents England. But if at the end of the day the balance of the side means you miss out, then so be it. You keep working hard and if you're not selected, spend the Test in the nets," the Daily Star quoted Bairstow, as saying.
He also said that he will not be sulking, if others are preferred.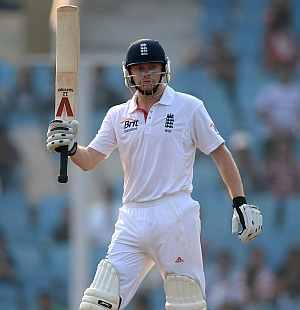 "I'd be pleased if I did get the call but the balance of the team is the most important thing. Samit is in good form, coming off a century against India A and getting runs here as well – which is brilliant. Morgy is as well, so I wouldn't like to be in the position of the people above," he said.
"I wouldn't say I'd feel hard done by because the team comes first. If it's right for someone else to get picked in front of you for the sake of the team then so be it. There's masses of competition in that middle order but there's only eleven people who can play," he added.
"So you hope scoring a weight of runs in the warm-ups means you're pushing for a place in that side. I can only score as many runs as I can, work as hard as I can in the nets and do everything in my power to put my case forward for that final selection," he concluded.