Australian opener Ed Cowan said that a turning pitch in Chennai was responsible for his team being bowled out for 241 against Indian Board XI.
He later added that their pace attack would come into play on day two. Cowan, who scored 58 for Australia in the match, said that one of the important things that the team had observed during the Chennai match was the presence of an early reverse-swing that started in the 13th over only, adding it was something new for the team, the Sydney Morning Herald reported.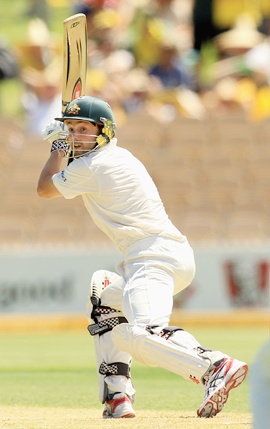 The left handed opener said the slow turn increased as the match progressed. He also believed that it would help him after spending some time in the middle.
However, Cowan said that observing an early reverse ball could prove to be positive for his team as the Australian players are familiar with reversing the ball.
He added that the next match will be important for the pace bowlers as reverse swing becomes harder as the bowling pace increases.
Photograph: Hamish Blair/Getty Images