We recently launched a new feature where we post images of world sportsmen contributed by you Dear Readers.
If you encounter/meet/see cricketers or sports personalities and photograph them, please scan the photographs and mail the pictures to us. We will feature the best images right here on Cricket or Rediff Sports.
Reader Prateek Mishra sent us this picture.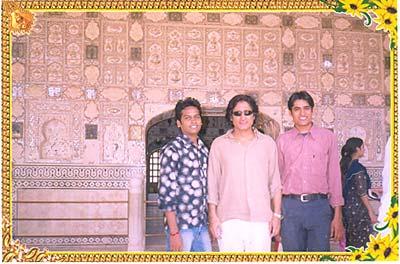 'I was spending Diwali Holidays in Jaipur, where I fortunately met Mr Rameez Raja in Aamer Fort,' writes Prateek.
'It was a surprise for me. He was not only a great player but also he is a great man, simple and down to earth. He posed with me (right to him) and gave a snap of his family also.'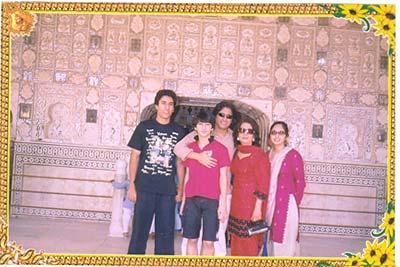 So rush those photographs to us!