Former India captain Bishan Singh Bedi hit out at officials of the Board of Control for Cricket in India in the aftermath of the Test debacle Down Under, asking why those in power don't quit when the team does badly.
The legendary spinner threw his weight behind the beleaguered team, saying "only those who go out to bat and bowl against disciplined teams like Australia and England know what they undergo on the bouncy pitches of those countries".
"Why do these Chowdhurys (lords) stay glued with Fevicol [an adhesive brand] spread on their chairs?
"Some of them have nothing to do with the game of cricket. When the Australian team was losing matches, their entire Board was revamped in a bid to revive the team. But in India it makes no difference to those who wield power when our team starts losing. They immediately start finding fault with the players and ask for their heads," Bedi told rediff.com on Tuesday.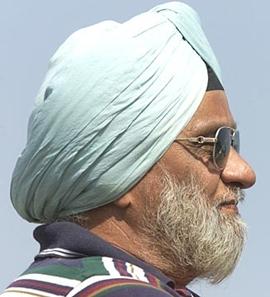 He was particularly severe on the pressure television channels are putting on the players.
"I have had an opportunity of sitting on one of the panels, where the performance of the team was being discussed. Names of all-time greats were being mentioned for replacement by younger players. Cricket is a game of glorious uncertainties and you go through a good or bad patch at times. I have passed through some when I was playing," he said, adding the criticism on the players it's a bit harsh.
Asked about former Pakistan captain Imran Khan's statement that Sachin Tendulkar should have should have retired after India won the World Cup last year, he shot back: "Rahul Dravid, [VVS] Laxman and Tendulkar have done yeoman's service to the game. They have contributed a lot to Indian cricket. Players like me cannot dream of doing the kind of cricket played by them, particularly Tendulkar.
"I feel sorry when the likes of Vinod Kambli give a broad smile when someone mentions eight matches lost in two series abroad!"
Bedi averred that he was among those who never believed India were favourites going into the tours of England or Australia.
"I knew both the tours would be difficult ones. It is one thing to reach the top and another to stay right there. Even Edmund Hillary and Tenzing Norgay had to make way for others. Comparisons are always odious," he said.