Australia opener Ed Cowan believes the new batsmen in the Australian Test team will need to raise their game for the upcoming away series against India and the Ashes in the absence of seasoned campaigners like Ricky Ponting and Michael Hussey.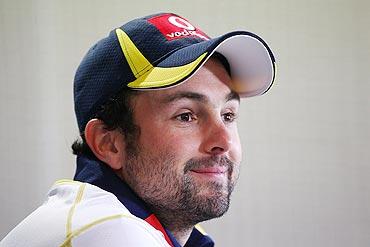 Hussey has announced his retirement from international cricket after the final Test match against Sri Lanka in Sydney.
Cowan believes Australia would miss more than Hussey's runs, having identified with the fine attention to detail in his preparation and appreciated his warm welcome to the dressing room when he entered it one year ago, the Sydney Morning Herald reports.
Cowan said the combined experience of Ponting and Hussey, which amounts to 246 Tests and 19,561 runs leading into the latter's SCG swansong, cannot be replaced. Cowan said their sudden departures, within a month of each other, had left the emerging batsmen in the team with no option but to lift their games on the most demanding of tours.
Captain Michael Clarke, the only Australian who has outscored Hussey this year, will be the only batsman well established in the team when he has gone.