With India heading towards their second successive overseas 'whitewash', off-spinner Ravichandran Ashwin feels that upcoming tri-series could bring a "change in luck as the colour of the ball will change".
"Every thing is gonna start fresh. It is going to be a different ball game. The colour of the ball also changes. So, hopefully, we can change our luck as well," Ashwin said, while emphasising on the upcoming tri-nation ODI series, at  the end of Day 4 in the fourth and final Test against Australia in Adelaide.
- Scorecard | Images from Day 4
Set a daunting target of 500, India were left in tatters with six of their top batsman returning to the hut for just 166 runs, and a complete day's play to go.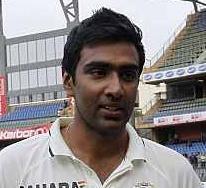 Ashwin, however, said the team tried its level best.
"We tried our best and it has not come out well, so we have to think what's gonna happen at home, can't really do anything at the present," Ashwin insisted.
He added there were situations where they had an upper hand but failed to seize the initiative.
"We always stumbled on a roadblock when we got the three wickets and could not get the fourth wicket quickly enough to attack, and attack as a whole.
"We have gone into a break and have not been able to comeback and really seize the initiative," he said.
The tweaker reiterated that it was not correct to say that the team has been embarrassed and insisted he would rather term the onslaught a huge disappointment.
"Embarrassment is not the right word; we have not faulted or cheated anybody. We are extremely disappointed," he said.
He was also candid enough in admitting that they don't have any answer for the collective "failure as a unit".