The Australian media has claimed that the selection of Alan Knott ahead of Adam Gilchrist as wicket-keeper in the World Test XI of all time by Wisden is embarrassing, and not choosing Dennis Lillee has been unfair.
According to News.com.au, Australia's most charismatic fast bowler, Dennis Lillee, missed out to a pace attack of Malcolm Marshall, Wasim Akram and Syd Barnes from a century ago, who is widely regarded as England's finest bowler.
Knott may have been a beautifully soft-gloved keeper and lovable eccentric with an odd batting style but he cannot hold a candle to Gilchrist as a cricketer, the report said.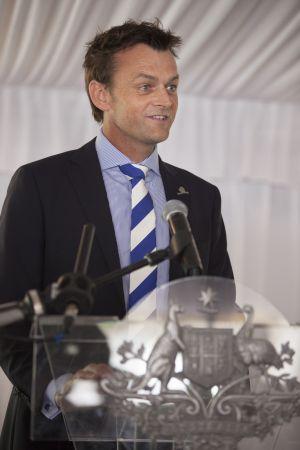 Named captain of Wisden's World XI, Don Bradman was one of just two Australians in the side along with Shane Warne, the report added.
England's WG Grace and Jack Hobbs, the finest batsmen of their eras, were paired as opening batsmen, the report further said.
West Indies provide three players, Viv Richards, Garfield Sobers, the game's greatest all-rounder, and Marshall, arguably the most skilful genuine fast bowler of all time, according to the report.
Hobbs, Bradman, Richards, Sobers and Warne were Wisden's five players of the 20th Century, which was chosen in 2000, the report mentioned.
Image: Adam Gilchrist
Photograph: Pamela Martin/Getty Images