England fast bowler Steve Finn has said the atmosphere that One-day cricket in India generates is the best in world sport after being hit by a 60,000-strong wall of sound in Tuesday's crushing defeat against the hosts in Kochi.
Finn said playing in India against the hosts can be slightly intimidating at times with so many screaming fans over your head throughout the match, the Sun reports.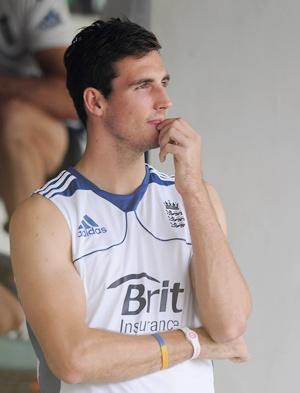 Finn added they know that ODI cricket in India gets busy and can be carnage, but added it was amazing to play in an atmosphere like that.
The lanky fast bowler said the England teammates had discussed about the scintillating during a cricket match in India, wondering what sporting event in the world is that loud for that sustained period of time.
Finn said he is not sure there is any other sporting event, which creates such a phenomenal atmosphere, adding he thoroughly enjoyed playing in India.
Photographs: Pal Pillai/Getty Images