Former India captain Mohammed Azharuddin talks about cricket, match-fixing and politics in the latest issue of GQ India. Excerpts from the interview.
What exactly made you take the plunge into politics?
Actually, I wasn't very keen initially, but was forced by many of my friends to get into politics.They felt, since I wasn't doing much, and with my popularity, I could do something for the people, to give something back to society. So that made me think a lot.
Then I said, yes, why not? If I can be of help to somebody, then that's good. I have always believed one must help humanity. Even the mighty Allah says you must help his creation.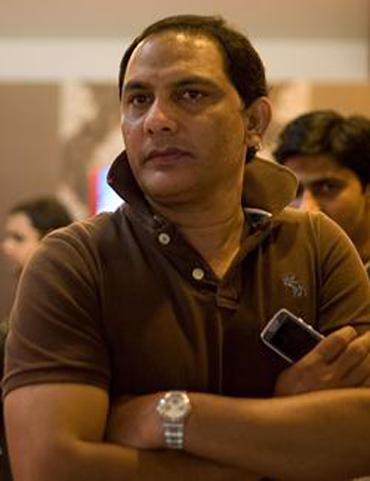 Who are your buddies from the team? Who do you stay in touch with?
I am not in touch with anybody. I have a different life now.
One big blunder you made as a captain that you regret?
People say that in the Calcutta semifinals [World Cup 1996], we should have batted after winning the toss. It was a team decision, so I can't say I made the mistake.
But at the end of the day,as captain I felt I made a mistake. As a captain you are always on the hitlist. [Smiles]
Did you ever face pressure because you are a Muslim? You did indicate that after the match-fixing scandal.
No! I never said that. I was misinterpreted. At that time, everyone wanted a piece of the cake and they were writing what they felt like. People talk like that, and I can't help it.I was captain for nine years and I never felt that.
Why didn't Tendulkar succeed as a captain? You were in the same team, so you should know.
I don't want to talk about him.There are some people I just don't want to talk about.
Can you cross your heart, swear on God and tell me today – were you involved in match-fixing?
No. I didn't do anything wrong. If I had, I would not have achieved so much success. I played 17 years for my country. And I gave my best.