Home > India > Cricket > Stars We Spotted


Spotted: Inzamam, Ganguly in Jamaica

February 08, 2008



Reader Sanjay Sahoo sent us these pictures from Jamaica.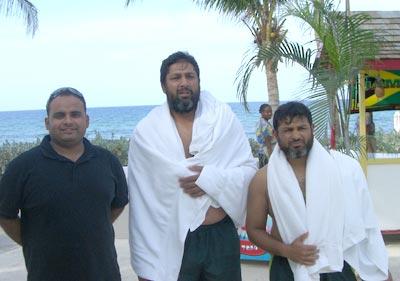 'I am Sanjay Sahoo and my friend and roomate Pawaan Arora had gone to Jamaica to see the ICC World Cup opening ceremony. We spotted a lot of Indian cricketers as well as cricketers from other countries at the Ritz Carlton in Montego Bay,' writes Sanjay.
Thank you, Sanjay, for sending these photographs!
Images: Left - Sanjay with Pakistanis Inzamam-ul Haq and Mushtaq Ahmed. Below - Sourav Ganguly [Images]. Bottom - Dinesh Karthik [Images].
If you encounter your favourite cricket/sports personalities, please mail the photograph or video to sportsdesk@rediff.co.in. We will feature the best images or videos right here on Rediff Cricket or Rediff Sports.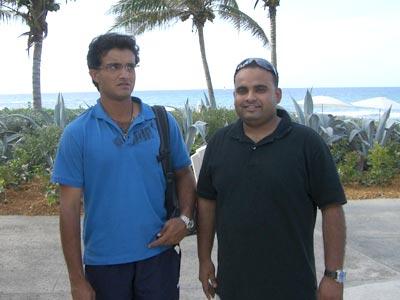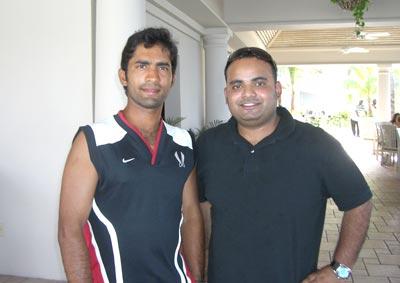 Also see: More Reader photographs