Home > Cricket > Stars We Spotted


Spotted! Ganguly, Dravid and others

December 08, 2006

Reader Aditya sent us these pictures from Australia.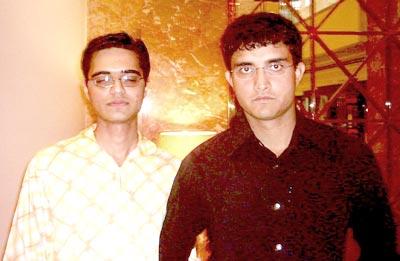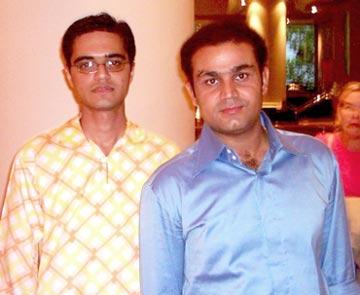 'I was passing by the Grand Hyatt hotel on Collins Street in the city centre area and I almost lost my breath for quite a while when I saw so many cricket legends all together at the same time, same place. After coming back to my senses, I requested each player for a snap, and they were more than friendly,' writes Aditya.
'I took snaps of Sachin Tendulkar (bottom, left), Sourav Ganguly(top, left), Rahul Dravid (bottom, right), Anil Kumble, Virender Sehwag(top, right), Muttiah Muralitharan, Sanath Jayasuriya, Yousuf Yohanna (before converting to Islam) and Abdul Razzaq.'
'They were all waiting for taxi. Some were planning to go to some night club, and Dravid and Murali were going to Subway to eat something. So I joined them to walk down a couple of streets, and it was "The Experience".'
'I can still live those memories to meet those legends...'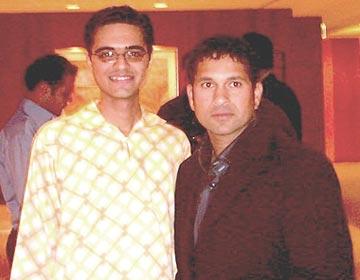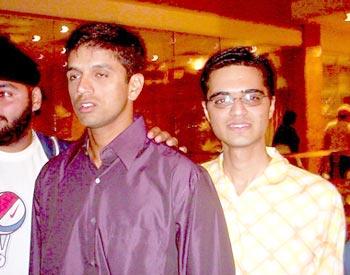 If you encounter your favourite cricket/sports personalities, send us your photograph on sportsdesk@rediff.co.in. We will feature the best images right here on Cricket or Rediff Sports.


What do you think about the story?








Read what others have to say:





Number of User Comments: 29








Sub: Fakes !!!!!!!!!!!!

These r all fakes. The snap with Dravid highlites this fact.


Posted by Dharmesh









Sub: Abe Phaku

There is no point is submitting fake snaps


Posted by senthil









Sub: the scientific facts says the pictures are fake

1. If you see the first pic there is a flash glare on the specks of (faker)but no glare on the specks of Ganguly. 2. ...


Posted by ASHUTOSH









Sub: To convey congratulations to sourav

Weldone sourav,keep the same spirit for coming matches.Best of luck and earn place in the world cup squad.


Posted by sasikumar









Sub: fake photos

hawabaaj........why waste ur time and ours....


Posted by sougata






Disclaimer