Investors have usually sought refuge in defensive stocks - FMCG (fast moving consumer goods), pharmaceuticals and information technology (IT) - in a challenging economic and market scenario. This time, however, the numbers reveal a different picture.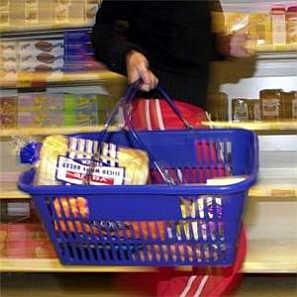 While the benchmark indices - the S&P BSE Sensex and the CNX Nifty - have lost a little over 1.5 per cent each since their recent high on January 23, FMCG stocks have underperformed the market, falling 2.2 per cent so far in 2014. The FMCG index has moved up merely 4.5 per cent, as against a 16.2 per cent rise in the benchmark index, from its 52-week closing low of August 2013.
Stocks from this space have outperformed the market in the past four calendar years.

On the other hand, investors have clung to pharmaceutical and IT stocks. The S&P BSE IT index and S&P BSE Healthcare index have rallied five per cent thus far in 2014.

ITC, Hindustan Unilever (HUL), Nestle India, Colgate-Palmolive and Godrej Consumer Products (GCPL) in the FMGG pack have fallen by one to eight per cent so far this calendar year.

Most FMCG stocks witnessed a massive price rally in 2008-13, led by steady growth and multiple expansion, say analysts, driven by increasing consumer offtake.

"The consensus view on industry performance for the next 12 months is perceptibly more bearish than the past two years, led by potential further moderation in volume growth, rise in input costs, concerns about lower industry pricing power amid weak consumer sentiment and a view that operating margins might have peaked," suggest Nillai Shah, Girish Achhipalia and Sanath Sudarsan of Morgan Stanley, in a recent report.

The aggregate selling and administration expenditure of eight FMCG companies - Colgate-Palmolive, Nestle India, HUL, ITC, Tata Global Beverages, Dabur India, Marico and GCPL - rose 18 per cent over a year for the quarter ended December 2013, against a 12 per cent year's rise in the September quarter.

"Given the tough macro conditions, FMCG companies continued to witness moderation in demand in the recently concluded quarter, with tapering of volume growth in some premium/discretionary categories. Higher promotional and advertisement spending affected the profitability of most," says Gaurav Dua, head of research at Sharekhan.

"In terms of outlook, we believe revival of demand is still a few quarters away. We expect profitability to remain under pressure due to the recent inflation in commodity prices and sustained high media spending in the near term."

Analysts at Motilal Oswal Securities prefer ITC, Marico and Britannia in this space. Morgan Stanley, on the other hand, has upgraded HUL to equal-weight and GCPL to over-weight. They are also over-weight on Dabur, maintain an equal-weight rating on Marico but are under-weight on Colgate-Palmolive.

"The rich valuations of consumer staples and discretionary (other than automobiles) stocks, in conjunction with the ongoing slowdown in volumes and earnings, rule out an aggressive positioning in consumer stocks," says Sanjeev Prasad, senior executive director and co-head, Kotak Institutional Equities.