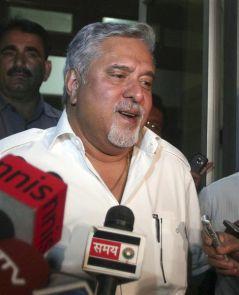 Vijay Mallya on Thursday got a bail on a surety of Rs 300,000 and a guarantor from the Special Economic Offences Court in Bangalore in a case filed against UB Group's now-grounded Kingfisher Airlines for not having remitted tax deducted at source worth around Rs 260 crore (Rs 2.6 billion) with the authorities.

The tax authorities have been piling pressure for a long time against Mallya and on Kingfisher Airlines to cough up the dues.

This is for the first time Mallya has appeared before the Court after Kingfisher stopped flying during October 2012.

The lenders to the Kingfisher Airlines as well have been trying to make Mallya before the Court to recover their dues but so far have been successful only for one time when Mallya appeared before a high court in New Delhi.

This move by Mallya to appear before a Court comes even as there is intense efforts by the tax authorities that they should be getting their share first as and when the lenders consortium sell off various assets pledged by various UB Group companies.

According to information available, the lenders consortium have realised around Rs 3,000 crore (Rs 30 billion) so far of the Rs 7,000 crore (Rs 70 billion) outstandings by selling various assets pledged with them.
Image: Vijay Mallya