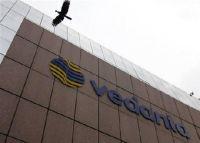 Vedanta Group, promoted by NRI billionaire Anil Agarwal, on Thursday said the government should not link the royalty payment issue to its consent for the $9.4 billion deal to acquire majority stake in Cairn India.
"We expect that the government would not link royalty issue with the deal," Vedanta Chairman Anil Agarwal said in London on Thursday, adding, "It is a clear deal between two companies - Vedanta Resources and Cairn Energy Plc".
He was responding to queries in an investor call after announcing the financial results of the company.
Moreover, the company also expressed confidence that the deal would be closed "as soon as possible" and said it would acquire 58.5 per cent stake in Indian arm of Edinburgh-based Cairn Energy Plc for $9.4 billion, post completion of the open offer by its subsidiary Sesa Goa.
"We would be happy to close this transaction as soon as possible. The government has set up a body to evaluate this transaction," Vedanta CEO M S Mehta said in the investor call.
Both the firms - Cairn Energy Plc and Vedanta Resources - have set a deadline to rap up the deal by May 20, after extending the initial deadline of April 15.
Vedanta Resources, through its subsidiary Sesa Goa, currently holds 18.5 per cent stake in the Cairn India and has tied up funds to the tune of $6 billion to acquire another 40 per cent stake from Cairn Energy.
The company purchased 10.4
per cent stake in Cairn India from Malaysian firm Petronas at Rs. 331 per share last month, paying over Rs. 6,620 crore (Rs. 66.2 billion), while it managed to get 8.4 per cent stake through open offer for about Rs. 5,503 crore (Rs. 55.03 billion).
Last month, the Cabinet Committee on Economic Affairs had referred the Cairn-Vedanta deal, announced in August, 2010, to a Group of Ministers headed by Finance Minister Pranab Mukherjee as there were sharp differences over the conditions
to be set for giving its approval.
However, the first meeting of the GoM, which was to be held on last Monday, was postponed and a new date has not yet been fixed.
The bone of contention, due to which the deal has not yet got the government nod, is state-run ONGC's claim that Cairn India must pay the royalties equitably for its oil production from the Barmer oil fields in Rajsthan.
At present, ONGC pays 100 per cent royalty on the entire crude oil production from the oil-field, although it holds only 30 per cent stake. Over the life of the field, the royalty burden works out to be Rs. 18,000 crore (Rs. 180 billion), of which ONGC also has to bear Cairn's share of about Rs. 12,600 crore (Rs. 126 billion).
Cairn India, which holds 70 per cent stake in the 6.5 billion barrels Rajasthan block, does not pay any royalty and is opposed to making it cost recoverable as it will dent its profits.