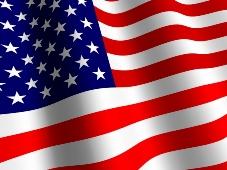 With focus on making critical investments to strengthen the middle class, create jobs and boost economic growth, US President Barack Obama proposed on Wednesday a further $1.8 trillion in deficit reduction over 10 years and increasing the minimum wages to $9 per hour, in his annual budget.

Besides the additional $1.8 trillion in deficit reduction, which will put the total reduction target at $4.3 trillion, the budget proposals envisage more than $2 in spending cuts for every $1 of new revenue from closing tax loopholes and reducing tax benefits for the wealthiest.

To make America once again a magnet for jobs, the annual budget for the fiscal 2014 provides for investments in high-tech manufacturing and innovation, clean energy, and infrastructure, while cutting red tape to help businesses grow.

Also to give workers the skills they need to compete in the global economy, it proposes investments in education from pre-school
to job training.
In all, the Budget proposes 215 cuts, consolidations, and savings proposals, which are projected to save more than $ 25 billion in 2014.
Deficit is targeted to be reduced to 2.8 per cent of GDP by 2016 and 1.7 per cent by 2023 with debt declining as a share of the economy, 'while protecting the investments we need to create jobs and strengthen the middle class'.
It also includes $400 billion in health savings that crack down on waste and fraud to strengthen Medicare for years to come.
With the objective of making America a magnet for jobs, the budget proposes $1 billion investments to launch a network of up to 15 manufacturing innovation institutes, which the White House says would transforms regions across the country into global epicentres of advanced manufacturing.