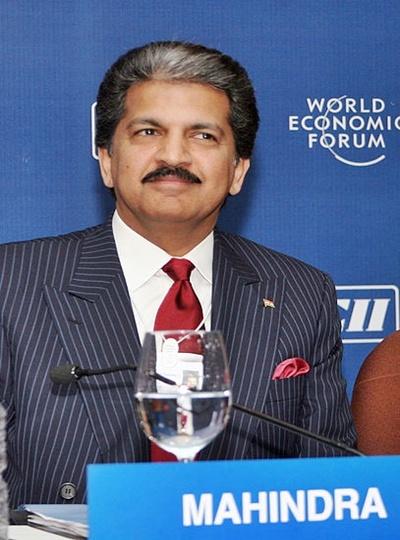 Lauding RBI for doing a "brilliant job" with controlling inflation and stabilising the rupee, leading industrialist Anand Mahindra today hoped the central bank will cut interest rate as the economy has stabilised.
"Now he (RBI Governor) has some breathing space, where the fuel price index would go down. So, in the next few months, if this situation continues, forex inflows are strong, IIP goes up, inflation is abetting, fuel prices are going down...
This is the time now (for RBI to cut rate)," he told PTI in an interview.
Wholesale Inflation dipped to a five month low of 5.19 per cent in July. At the same time, rupee has been trading at around 61 against a dollar from all-time low of 68.85 last August.
The RBI had in the past took the right decision by keeping the interest rate high to avoid slippages in rupee and prevent the inflation from going out of hand, Mahindra said. "RBI Governor Raghuram Rajan inherited an economy that was on the verge of being becoming a banana republic largely because the rupee was plunging and the fiscal deficit was climbing and inflation was going up," he said.
The governor, he said, had to signal to the world that India was not a sinking ship. Soon after taking the reins of RBI in September last year, Rajan surprised the industry by hiking the short-term policy rate by 0.25 per cent to keep inflation under check.
The repo rate or the short term lending rate was increased to 7.5 per cent from 7.25 per cent.
Subsequently, RBI raised repo rate by another 0.5 per cent to keep inflation under check.
However, it has kept interest rate unchanged since April this year. In the recent monetary policy review earlier this week, RBI kept policy rate static at 8 per cent citing upside risks to inflation in view of uncertain monsoon and its impact on food production as also volatile international oil prices. "I think they (RBI) have done a brilliant job...as a businessman I prefer stable economy and one that has credibility, and investment coming in," he said.
Asked about the recent remark of RBI Governor on crony capitalism, Mahindra said he used it generically. "We don't want India to be a nation of crony capitalism. We want the nation to be a place of facilitated and left alone capitalist," he said.
Mahindra said the Indian economy has reached a tipping point and GDP is expected to grow at 5.6 per cent in the current fiscal. With stable government at the Centre, he said, business sentiment and investor confidence has gone up significantly.