Yebhi.com, a lifestyle and fashion e-retailer, has roped in Nikhil Rungta, marketing head of Google India, as chief business officer, to steady the boat at a time when the sector is going through consolidation and many start-ups are running losses.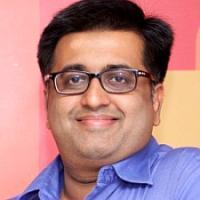 Manmohan Agarwal, chief executive office, Big Shoe Bazaar, the promoter of Yebhi.com, says the company is gearing up for a new phase of growth.

"In the first three years, we focussed on getting the back-end operations and the last mile delivery channel in place. The focus now would be on ramping up consumer traction and branding," he says.

To coincide with Rungta's appointment, the e-retailer has announced a new marketing initiative called "try and buy", which will allow customers to try out shoes and other purchases online at home before buying them.

In his earlier assignment at Google, Rungta was closely associated with rolling out Google India's entire gamut of services including Youtube, Chrome and Google+.

Rungta has 15
years of marketing and sales experience in the consumer goods industry. Besides, he has also worked in finance, IT and travel services companies.
With his diverse experience, he is expected to help Yebhi ramp up its brand play with online consumers and work on every other aspect of business including sales and branding.
Starting off as an online shoe retailer in 2009, Yebhi switched gears in 2011 to enter the home, lifestyle and fashion space. Going forward, the company would focus on organic growth and hopes to become profitable in 2014.
In the last three years, Yebhi has raised around Rs 150 crore (Rs 1.5 billion) through investors that include Infosys founder N R Narayana Murthy's venture fund Catamaran, Fidelity Growth Partners, Qualcom Ventures and Nexus Venture Partners.
The Indian e-tailing market is expected to be worth $12 billion by 2015, according to estimates by investment bank Avendus.