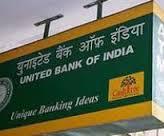 Beleaguered state-run lender United Bank of India on Wednesday publicly blamed deficiencies in Infosys's Finacle software for failing to identify non-performing assets in its small-loan accounts, a charge promptly dismissed by the software major.

While a recent audit by the Reserve Bank of India revealed the bank had followed a lax credit-appraisal process, which led to loans turning into non-performing assets, UBI clarified there was no intentional intervention to conceal bad loans.

It accused Infosys of not rectifying Finacle, despite repeated requests.

"Wrong NPA classification is a result of the deficiencies in the software used by the bank and the challenge of checking each asset classification manually, particularly in small accounts, rather than any intentional intervention, at any level, to hide NPAs. . . .

For long, UBI has urged Infosys to rectify deficiencies in the Finacle system, the solution to some of which will be made available to the bank very soon," UBI said in a notice to BSE.

In its response, Infosys said Finacle had the proven ability and framework required for asset classification and NPA reporting, according to RBI norms, adding most banks in India that used Finacle were managing this quite well.

"Additionally, from time to time, we provide enhancements in the features for our customer
banks to test and deploy in their environment, to meet their business requirements.
"UBI, through its application service provider HP, recently approached us with a request to implement this in its environment and we are helping the bank in this regard," Infosys said.
It added while the base software had only the basic application, banks, depending on their requirements, customised this.
Developed in 1999, Finacle is used by 183 banks across 84 countries.
Infosys claims the software serves 14 per cent of the world's banked population. The product brings Infosys revenue of about $300 million a year.
UBI's comments come at a time when the bank is battling a crisis of confidence, with mounting losses, deteriorating asset quality and an alleged dispute between senior management executives.
For the quarter ended December 2013, the bank's net loss more-than-doubled to Rs 1,238 crore (RS 12.38 billion), compared to a year earlier, as it recorded more provisions towards NPAs.
Fresh slippages exceeded Rs 3,000 crore (Rs 30 billion), increasing the bank's gross NPAs to Rs 8,546 crore (Rs 85.46 billion).
The gross bad loan ratio increased 640 basis points to 10.82 per cent, while the net NPA ratio deteriorated 522 basis points to 7.44 per cent at the end of December 2013.
The bank has set an ambitious target of reducing its NPAs by at least Rs 2,000 crore (Rs 20 billion) in the next couple of years.