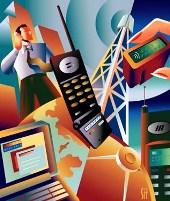 Telecom Regulatory Authority of India said on Monday it expects to finalise the recommendations for deactivating services of inactive mobile phone connections by March.

"In normal course, it (recommendations) should take one-and-a-half-month more from now," Telecom Regulatory Authority of India secretary Rajeev Agrawal said.

Last month, Trai had initiated a debate on the issue of operators arbitrarily disconnecting services of customers on grounds of 'non-usage of numbers' or 'inactive SIM connections'.

"Deactivation of a SIM without prior intimation and on arbitrary grounds deprives the subscriber of his mobile number which might have been an identity for him for a long time," Trai had said in its consultation paper titled 'deactivation of SIMs due to Non-usage'.

Consumers suffer from a potential loss of activity in both personal and professional set-ups
causing an adverse impact on livelihood, it had added.
According to the information provided by telecom firms to the regulator, around 20 crore (200 million) SIMs have been inactive for over a certain period of time and the total balance on that account is Rs 128.9 crore (Rs 1.28 billion).
Telecom operators in their meetings with Trai have said that they have to deactivate SIMs to efficiently manage the number series (mobile phone numbers) allocated to them by the department of telecommunication.
The last date for submitting written comments on the issues raised in the consultation paper was December 21 while that for receiving counter comments was December 28.