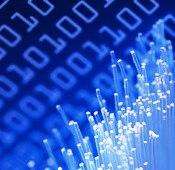 At a time when companies across sectors are working to manage talent through different methods, the Tata group is using technology to cut costs and enable talent to shift from one group company to another.

'Career Opportunities', the Group's internal talent sourcing portal, has served twin benefits, say officials, helping them source talent from group companies and retain the overall talent pool.

The Tata companies employ 4,25,000 people across seven sectors, worldwide, thus constituting a vast talent pool.

"An initiative like this enables us to retain and nurture talent, and at the same time gives existing employees a chance to move across locations," says Satish Pradhan, chief, group human resources, Tata Sons.

In 2011-12, the site received 145,000 hits as compared to 121,000 the previous year, a 20 per cent increase.

Officials says thye've been trying to link the career opportunities portal to intranets across the Group companies.

Planned pop-ups and mailers help in increasing awareness about the portal.

The endeavour for the group has been to make the portal user-friendly and interactive.

"Retaining valued employees within the Group, instead of losing them to the external market, is a direct benefit," said Pradhan. "This the portal) assures hiring of talent which has the requisite skill-set and familiarity with the Tata Group culture and ethos.

Consequently, it helps in reducing the cost of hiring from external sources for the Group companies."

The team works on introducing new elements on the website, based on requirement and feedback from across the Group.

A feedback mechanism process has been introduced in the portal. Herein, the team interacts regularly with Tata companies and individuals, and updates them on the responses with respect to their posting or requirement on the portal, along with their advice.

This regular mechanism has created a communication channel with the website's users. This, say Group officials, has led to increased usage.

With more companies realising the potential of this platform, the jump in the number of jobs posted on this portal is a  little over 100 per cent over a year, with 60 per cent of Group companies benefiting, and the top 10 companies participating actively, say officials.

Pradhan said employees see this as a forum enabling their career progression and with exposure to multiple organisations, without having to lose out on long-term employment and service benefits.

"The programme helps employees see the Tata Group as a diverse and unified one, that can provide for their aspirations," he said. According to him, employees get an opportunity to work in sectors, functions and roles of their choice and achieve professional satisfaction.