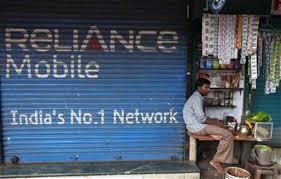 Reliance Communications is eyeing growth in the dongle business.

The dual-technology operator plans to divert its mobile customers and those who use mobile internet to the GSM side of its business, and devote the CDMA business exclusively to dongles.

The move will leave substantial spectrum free for heavy surfing (as is seen in the case of dongles) and help the business grow, the operator says.

"The CDMA business is not a laggard and we aren't phasing it out. Its technology is well suited for high-speed internet. So, in time, we plan for make CDMA exclusive for dongles, a market in which we are already the market leader," Gurdeep Singh, president (wireless business), RCom, told Business Standard.

The operator claims to have half the market share in the dongles business.

It has said it is also looking at half the share in incremental dongle sales in the Indian telecom market.

The dongles business has companies such as Tata DOCOMO and MTS, which also hold CDMA spectrum.

RCom expects the dongles business to see healthy growth.

"We expect our sales in the dongles business to be in sync with the growth in the Indian market of PCs (personal computers), laptops and smart TVs, as also the off-take in Wi-Fi dongles, currently about 35 per cent," RCom said.

As the number of smart gadgets in the consumer durables space grows, it will need high-speed data connections that could be shared across multiple users.

Industry analysts believe this trend will spur the growth in Wi-Fi
routers and dongles, making these yet another trigger for data growth, apart from growth in smartphones.
A report by Techcircle indicates a low number of dongle users.
It said the number of narrow-band subscribers of internet, excluding those who accessed internet through mobile devices, was 6.56 million in the quarter ended March 2013.
In the last few quarters, RCom has been on a data subscriber expansion spree. To aid this, the company carried out two rounds of data price cuts, primarily in its 3G offerings on the GSM front.
Its latest price cut brought its 3G data surfing rates to the same level as 2G rates.
This was later replicated by two other operators -- Vodafone and Idea.
"We are happy to have taken the leadership in reducing 3G rates," said Singh.
Currently, RCom has 34.1 million data subscribers on its network, an overall subscriber base of 116 million and 9.1 million 3G subscribers.
"We believe data will show revolutionary growth. There are around 65 million 3G handset users and only around 22 million who use the service," Singh said.
DONGLE ALL THE WAY
RCom wants to devote the CDMA business exclusively to dongles
The operator claims to have half the market share in the dongles business
In the last few quarters, RCom has been on a data subscriber expansion spree. To aid this, the company carried out two rounds of data price cuts, primarily in its 3G offerings on the GSM front
Currently, RCom has 34.1 million data subscribers on its network, an overall subscriber base of 116 million and 9.1 million 3G subscribers