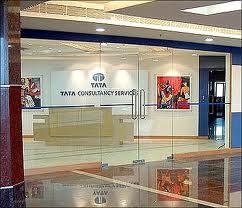 Tata Consultancy Services, the country's largest recruiter in the information technology services space, does not expect salaries offered to fresh graduates to rise this year.

These have remained unchanged between Rs 315,000 and Rs 350,000 for four years.

"At this time, I don't see any pressure from any angle to increase freshers' salaries," said Ajoyendra Mukherjee, executive vice-president and global head, human resources.

"Yes, looking at inflation, it is becoming slightly more difficult for trainees at this point in time and that is something we are aware of.

"But, at this stage, I am not considering any hike as far as campus recruits are concerned."

Hiring in the IT sector has remained tepid for the past few years, amid low demand and a poor business environment.

With high supply of graduates and low hiring demand, companies have continued to recruit freshers at the same salary levels, despite spiralling inflation rates.

Additionally, Mukherjee said, freshers join at the bottom of the employee pyramid, and if there is any revision in their salaries, it would lead to a cascading effect on all others.

"The moment you touch it (freshers' salary), you are changing the employee cost through the pyramid.

"So, at this stage, we are saying we will stick to it (current packages)," he added.

TCS, had earlier said it would hire 25,000 freshers from 350 educational institutes for the next financial year starting April 1, 2014.

The Mumbai-based company, which has remained bullish about the global business environment, had also increased its hiring target for FY14 to 50,000 from 45,000
earlier, amid improving demand.
According to Mukherjee, the company, the largest private sector employer in the country with around 285,000 employees as of now, might close FY14 with a global headcount of a little over 300,000.
While many in the sector have raised concern over rising attrition levels as demand recovers, Mukherjee said there was no cause of concern for the company on that front.
Some of TCS' close competitors such as Infosys and HCL Technologies have seen an increase in attrition over the past few quarters.
"Attrition does increase if there is an uptick in demand but we probably have the highest retention as far as the industry is concerned.
Our attrition rate stands at 10.9 per cent as of now. But, if suddenly the demand goes up, attrition will definitely go up across the industry," Mukherjee said.
Mukherjee said it would be tough to say if there would be any repercussions of the visa misuse investigations that Infosys had settled with a US court last month.
Some of the international media reports had stated that US authorities were investigating some other IT companies for violation of similar laws.
"It is very difficult to comment on this and it would be hypothetical to say anything right now.
"It depends on which way their investigation goes. Right now, we can't say whether there will be any repercussions on the whole industry or not," Mukherjee added.