India ranks as the world's third most active Facebook user base with nearly 63 million users.
According to SocialBakers' index, the US topped the list with more than 169 million unique users per month, followed by Brazil with 65 million and then India.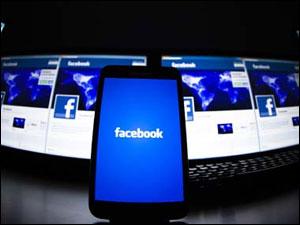 The UK ranked as the world's sixth most active Facebook user base, with more than 33 million unique users in December.
Over 600,000 British Facebook visitors failed to visit the site in December, the Daily Mail reports.
Experts said confusion over the firm's privacy policies and 'Facebook fatigue' from having too many friends could be behind the fall, although Facebook has disputed the figures, the report said.
The figures show a huge exodus from the UK, with a drop of 2.88 per cent of users in December, according to SocialBakers.
The UK's user base would be equivalent to 53 percent market penetration last month, second only to the US with 54 per cent, the report said.
According to the report, experts said that the problem could be due to 'Facebook fatigue'.
Recent data from comScore shows Facebook's UK monthly active users plateauing at just over 31 million between September and November, falling to 31,456,000 at the end of the three-month period, the report added.