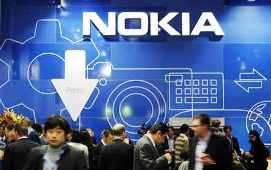 Nokia India and Spice Retail have been directed by a consumer forum here to refund Rs 11,909 to a customer and pay her a compensation of Rs 5,000 for selling her a defective mobile phone and failing to repair it.

The East District Consumer Disputes Redressal Forum gave the order relying on uncontested affidavit of Delhi resident Susham Lata Bhulania, who said the Nokia service centre had failed to rectify the defects in her phone.

"Contents of the affidavit of complainant (Bhulania) are unrebutted, they cannot be ignored and have to be taken as true regarding defects stated therein and in light of the papers filed in evidence by complainant, it is sufficient for holding respondents guilty of deficiency of service.

"We allow this complaint.

"The respondents (Spice Retail and Nokia India) are directed jointly and severally to pay the cost of mobile handset which is Rs 11,909.

"Complainant
had been harassed and deprived of the service of the phone which she had purchased for her use. We allow compensation of Rs 5,000 which includes litigation charges," the bench presided by N A Zaidi said.
The bench also comprising member T Vijayan has directed Bhulania to 'handover the defective handset with accessories on receiving the entire amount of cost and compensation.'
Bhulania had alleged in her complaint that the Nokia E-52 phone she had purchased from Spice Retail for Rs 11,909 had several defects including the problem of low charging which could not be rectified despite replacement of the charger.
The ex-parte order was passed by the forum as no one had appeared before it on behalf of Nokia India or Spice Retail nor any written statement was filed by them, despite service of notice.