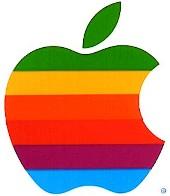 Apple Inc has posted a 21 per cent growth in net profit at $8.82 billion in the three months ended June 30, 2012 driven by sales of iPhones and iPads.

The company had posted a net income of $7.3 billion in the April-June quarter of 2011.

However, the company's net profit sharply declined on a quarter-on quarter basis, sending the shares lower as much as six per cent in post-trading on Nasdaq on Tuesday.

In the three months to March, Apple's net profit stood at $11.62 billion.

Apple's revenue rose to $35 billion in the quarter under review, an increase of 22.3 per cent from $28.6 billion that it reported in the same quarter last year.

Although, revenues also fell on quarter-on quarter basis, as it was $39.2 billion in the three months period ended in March, 2012.

Going by media reports, Apple's quarterly revenue and earnings fell short of Wall Street's expectations as market analysts were projecting a net income of nearly $11 billion and a revenue of $37 billion.

In the quarter ended June 30, Apple sold 26 million iPhone units, up 28 per cent from a year earlier.

It sold 17 million iPads during the quarter, a 84 per cent increase over the year-ago quarter.

In addition, Apple's sales Mac computers grew by 2 per cent to 4 million, while sales of iPods declined 10 per cent to 6.8 million.

"We are thrilled with record sales of 17 million iPads in the June quarter," Apple CEO Tim Cook said.

"We have also just updated the entire MacBook line, will release Mountain Lion tomorrow and will be launching iOS 6 this Fall. We are also really looking forward to the amazing new products we have got in the pipeline," he added.

The company also announced that it will pay a dividend of $2.65 per share to its stockholders.

"We are continuing to invest in the growth of our business and are pleased to be declaring a dividend of $2.65 per share today," Apple CFO Peter Oppenheimer said.

Looking ahead to the fourth fiscal quarter, Apple expect revenue of about $34 billion and diluted earnings per share of about $7.65.