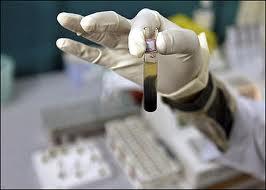 Torrent Pharma's acquisition of Elder Pharma's branded domestic formulation businesses in India and Nepal has not gone down well with the Street.

Though the brands would enhance Torrent's portfolio, increasing debt and its ability to scale up the business are key parameters the Street will keep an eye on.

The Rs 2,000-crore (Rs 20-billion) deal will increase Torrent's current debt of Rs 913 crore (Rs 9.13 billion) and the debt to equity ratio to 0.4 as of September.

The company's plans to fund the acquisition through a mix of internal accrual (it has cash of Rs 800 crore or Rs 8 billion) and debt.

This, coupled with lower margins for Elder's product portfolio and higher employee costs, could pull down the profitability of Torrent.

While it has overall margins of 22-23 per cent, those of Elder at the operating level are around 16 per cent.

Given these concerns, Torrent fell 4.1 per cent to close at Rs 479 on Friday; Elder's loss was eight per cent, to Rs 298.30.

Analysts are divided on the deal valuations.

Some say Torrent could have bargained harder, as Sanofi, among others, passed it over.

Ranjit Kapadia of Centrum Broking believes the deal is fair, considering the buzz was that it is Rs 2,600-2,800 crore (Rs 26-28 billion).

At Rs 2,000 crore (Rs 20 billion), it would be two times the annual sales of the 30-brand product portfolio; the largest brand, Shelcal, has sales of around Rs 160 crore annually (Rs 1.6 billion).

While the deal is similar to the one Piramal Healthcare did with Abbott Laboratories (nine times sales), manufacturing units are not included in the current Torrent-Elder deal.

In addition to the key brands, a major positive for Torrent is that a majority of the acquired brands do not fall under the ambit of price control, giving the new owner flexibility to adjust prices.

The deal will also help Torrent fill the gaps in its portfolio, such as in women's health.

For Elder, the sale would help prune its debt of Rs 1,148 crore or Rs 11.48 billion (long-term) and Rs 500-plus crore (Rs 5 billion) of current liabilities as on June.

The company will, however, be left with only 40 per cent of the business, comprising the low margin anti-infective segment and contract manufacturing.

Elder will continue manufacturing and supplying the brand portfolio it sold to Torrent for some time.
The image is used for representational purpose only