Indian retailers, big and small, are facing high personnel attrition across stores. Many are seeing almost all their staff getting replaced every year.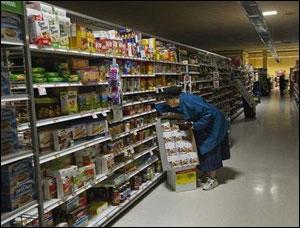 Fast growth in organised retail and opening of new malls and stores have raised attrition levels at the shop floor to alarming levels of eight per cent a month, or 96 per cent a year, say consultants. Just three to four years earlier, attrition was only two to three per cent a month.
The Indian retail sector grew eight per cent annually between 2007 and 2011, with the organised segment growing at more than three times the pace of the unorganised one. The share of organised retail is expected to touch 14 per cent of the total by 2016, says a recent report from consultancy firm Booz & Company. A number of corporate groups - Reliance, Birlas and Bharti, for instance - have entered the sector. Existing ones such as the Future group, Spencer's and others have expanded, opening avenues for front-end staff.
"We are seeing an attrition of 50 to 60 per cent, lower than the industry. But that is because we do not ask for a high qualification. We are okay with 10th standard passouts, while others ask for 12th passouts. Those (10th pass) people tend to stay for a longer time," says a senior executive from the Mumbai-based D Mart chain. "High attrition pushes up hiring costs."
Adds Suresh J, managing director, Arvind Lifestyle Brands: "When retailers open new stores, they offer Rs 500 more and get people. For many sales staff, even a Rs 500 hike is big enough to move."
In a recent survey (done July 2012 to Janaury 2013, with 34 retailers taking part) by Tata Consultancy Services and the Retailers Association of India (RAI), a third of the respondents said they had average attrition rates of more than eight per cent in a month, translating to almost 100 per cent a year.
While department stores exhibit the lowest levels of attrition, 55 per cent of value retailers have attrition levels of over eight per cent in a month, TCS-RAI said on the findings.
"Both large and small format retailers have been impacted by this phenomenon. In smaller format stores, especially in the fashion space, a change of key employees can impact sales by 15 to 20 per cent. Hence, retailers tend to keep a hawk-eye on store attrition levels and are taking a multi-pronged approach to address it," the survey said.
Govind Shrikhande, managing director of Shoppers Stop, says employees are leaving for a combination of reasons.
"About 25-30 per cent leave for higher education, another 30 per cent leave for higher salaries and others for various other reasons."
Consultants say the growth in organised retail is throwing up opportunities for front-end staff. "Employees are even shifting for a small hike, as they don't get paid huge salaries," said Prashant Agarwal, deputy managing director of Wazir Advisors, a retail consultancy.
E Balaji, chief executive and managing director of human resources firm Randstad India, said: "It was a similar case seven to eight years ago, when call centres came to the country. Since the retail sector is new and talent is scarce, people tend to move frequently."
Shoppers Stop has put career progression modules within the company. Any customer associate who completes 18 months with the company becomes eligible for a 'Baby Kangaroo' programme, wherein he will get a mentor and additional responsibilities. Once the associate clears assessment tests, he or she can become a department manager or store manager. Those who complete 24-36 months, can also get into different career growth tracks, based on their qualifications.