South Africa is all set to join the BRIC (Brazil, Russia, India and China) group soon, with China extending an invitation to that country for the next summit-level meeting scheduled in April-May in China.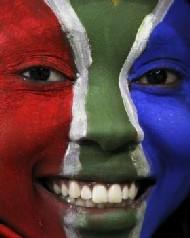 South African President Jacob Zuma thanked Commerce Minister Anand Sharma for India's support in the matter, when the two met here this morning. India had been lobbying for South Africa's inclusion.

Sharma is here to attend celebrations to commemorate 150 years of the arrival of Indians in South Africa.

"India has a strong relationship with South Africa, whose entry to the grouping will provide it a new momentum and bring the African perspective," Sharma told visiting Indian reporters after the meeting.

"South Africa is a large economy, an important developing country, which can add so much value. It will give members of BRICSA an added perspective of Africa," said Sharma.

"We have a a strong relationship with South Africa. It is our closest friend, with historical legacies and cultural connect. We hope to work together more closely in a strategic cooperation," added Sharma.

He also informed Zuma that bilateral trade between India and South Africa was growing rapidly, and the $10-billion target by 2012 was likely to be achieved much earlier, in the current financial year itself.

Sharma also met businessmen from the Indian diaspora, where he announced that India would open a diamond cutting and polishing centre in South Africa in the next few years.