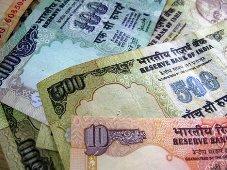 The Tata group's Indian Hotels Company, which operates the Taj hospitality chain, must now wish it had never made this investment.
Three years after picking up an over 10 per cent stake in Bermuda-based hotel chain Orient Express Hotels, the company has seen the value of its investment plunge by more than half.
In 2007, when it made the investment, IHCL was looking for a global alliance with Orient and wanted a larger role in its management. But in a rude jolt to Tata, Orient said any such association with an Indian group would erode its brand value.
This substantial erosion in the value of the NYSE-listed Orient's shares since then has meant that IHCL is sitting on a loss of over Rs 500 crore (Rs 5 billion) on its investment.
IHCL's interest in the company has seen a rapid decline, especially over the past 12 months, with the Mumbai-based company abstaining from a rights issue and a new public issue launched last month by Orient.
With a further addition of Class-A shares in the market, IHCL's stake in Orient has shrunk to 7.06 per cent, against 11.5 per cent three years ago.
The US luxury hospitality company suffered the brunt of the recession that hit most developed markets where it had its properties, eroding its share value.
An email questionnaire seeking clarity on IHCL's plans for Orient remained unanswered. An Orient spokesperson refrained from providing any comments.
Industry sources point out that the stock-price erosion and stubborn stand taken by Orient to IHCL's overtures
led to a complex situation whereby it has become very difficult for Tata to make an exit.
IHCL, along with subsidiary Samsara Properties, invested $247 million (about Rs 1,000 crore or Rs 10 billion, based on 2007 exchange rates) to buy the OEH shares.
However, its present value stands at just $93 million (about Rs 421 crore (Rs 4.21 billion at current rates).
According to data available on OEH's website, the company has more than doubled its share capital to over 100 million Class-A shares (with low voting rights), following the latest addition of 10 million public issue shares, from just 42.4 million shares in 2007.
To ward off any hostile takeover attempts, the promoters of OEH issued over 18 million Class-B shares (with high voting rights) to wholly-owned subsidiary Orient Express Holdings, which has complete control of voting power at OEH.
IHCL and Samsara Properties have just 2.6 per cent voting rights, compared with over 66.5 per cent held by OEH promoters.
Because of the creation of the controversial Class-B shares, some institutional shareholders had launched legal proceedings in the Supreme Court of Bermuda challenging OEH's corporate governance structure. Unlike Class-A shares, Class-B shares are not publicly traded on the stock exchange.