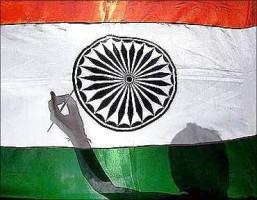 India's services sector contracted further in December amid a decline in incoming new orders in tough economic conditions, an HSBC survey said on Monday.

The HSBC/Markit Purchasing Managers Index for the services industry fell to 46.7 in December from 47.2 in November, registering the sixth consecutive monthly drop in output levels, the longest period of continuous reduction since the 2008/2009 global financial crisis.

An index value of less than 50 indicates contraction.

"The service sector continues to face head winds, with weakening new business dragging down activity," HSBC Chief Economist for India and ASEAN Leif Eskesen said.

According to HSBC, new business contracted at the quickest pace since September amid an increasingly fragile economy and competitive pressures.

The upcoming general elections had also contributed to the latest drop in new orders, it said.

The sharpest decline in new orders was noted in hotels and restaurants.

The post and telecommunications sub-sector remained resilient, with growth in both business activity and new orders.

Last week, the HSBC/Markit manufacturing PMI showed India's manufacturing sector decelerated marginally to 50.7
in December as a slowdown in domestic order flows led to slower output growth.
Accordingly, the HSBC India Composite Output Index, which maps both services and manufacturing, stood at 48.1, below the crucial 50 mark, for the sixth consecutive month.
The index dropped from November's 48.5, indicating a slightly faster rate of contraction.
Meanwhile, private sector employment rose. Payroll numbers were broad-based with both manufacturers and service providers posting job creation.
On price rise, HSBC said, the rate of cost inflation was only moderate and the weakest since July.
Moreover, input price inflation in the private sector as a whole eased to a six-month low.
"On a positive note, inflation pressures are easing and optimism about the coming year is rising," Eskesen said.
Market analysts are of the opinion that inflation has peaked and will ease in December as food prices cool on better supplies with winter crops coming in.
In the mid-quarter review of monetary policy on December 18, the Reserve Bank left key policy rates unchanged but said it will hike interest rates if inflation does not subside in line with the expected declining trend.