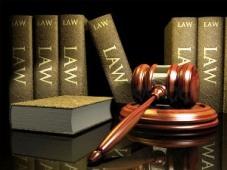 Market regulator Sebi has disposed of inquiry proceedings against Indiabulls Securities after the entity made a payment of Rs 510,000 to settle charges alleging violations of certain provisions of broker norms.

". . . it is hereby ordered that this consent order disposes of the aforesaid enquiry proceedings initiated against Indiabulls Securities Ltd," Sebi said in an order dated January 2.

The case relates to Sebi probe into trading by Indiabulls Securities in 2008-09.

The regulator had alleged that Indiabulls Securities had modified the client codes without informing the exchange and issued contract notes to transferee clients.

The broker had also allegedly indulged in wrong margin reporting for both transferor and transferee. It failed to provide
order book for the Futures and Options segment.
Based on its investigations, the regulator had initiated enquiry proceeding against Indiabulls Securities.
While, the proceedings were pending, the stock broker proposed a settlement under Sebi's consent order mechanism in April, 2007.
In August 2012, Indiabulls Securities revised its consent terms and offered to pay Rs 510,000 to settle the case.
Thereafter, Sebi's High Powered Advisory Committee on Consent after deliberations, recommended the case for settlement on the payment of the amount.
This was also approved by Sebi, following which Indiabulls remitted an amount of Rs 510,000 on November 26, 2012.
Sebi noted that enforcement actions, including commencing or reopening of the proceedings, could be initiated if any representation made by the stock broker is found to be untrue.