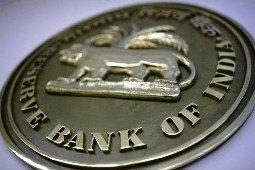 The Reserve Bank of India [ Get Quote ] has iterated its concern on inflation due to rise in oil prices, said bankers who interacted with the central bank during the resource management meetings.

The central bank is conducting a series of these meetings with individual banks as it prepares to announce the annual monetary and credit policy for the financial year 2011-12 on May 3.

The pre-policy meet of all bankers with the RBI Governor has been scheduled in April.

Bankers said rising interest rates are the only way ahead and RBI may opt to raise policy rates further to control inflation.

"RBI is highly concerned about rising inflation. Rising oil prices continue to pose an upward risk. Between supporting growth and taming inflation, RBI is likely to hike policy rates and control inflation first," said a senior official of a public sector bank who attended one of the sessions.

Controlling inflation, along with sustaining growth, has been the main policy objective for RBI for more than a year now.

But factors like global economic developments and supply-side constraints are making inflation management difficult.

RBI had raised the Wholesale Price Index projection for March 2011 three times this financial year.

In the mid-quarter review of the annual policy, RBI revised its March-end inflation projection to eight per cent from seven per cent earlier.

WPI was at 8.31 per cent in February, 8.23 per cent in January and 9.41 per cent in December.

RBI had said further upside risks to inflation have stemmed from high international crude prices, their impact on freely priced petroleum products, the increase in administered coal prices and pick-up in non-food manufactured product prices.

"Liquidity concerns have abated, as it has improved on increased government spending and is expected to improve further as we enter the new financial year," said a top official of another large bank, who attended the meeting.

Economists expect inflation in March to be higher than RBI's projection.

"The latest weekly inflation trend suggests a possible risk of March WPI inflation to be higher than RBI's March-end target of eight per cent, unless food and primary articles inflation drop sharply in the remaining two weeks of March," said Taimur Baig and Kaushik Das of Deutsche Bank in a note.