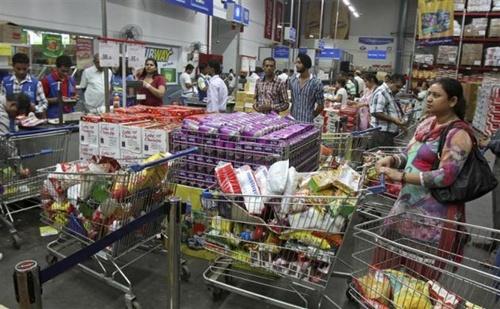 Leading corporate lawyers and accounting firms have swung into action to interpret the grey areas in the multi-brand retail FDI policy and suggest follow-up action to clients before they start striking deals.
The political opposition to FDI (foreign direct investment) in retail and states' free hand to say 'yes' or 'no' to foreign chains have made pre-deal negotiations tougher, translating into an exciting business opportunity for law firms and advisors.
Knowing the game is big - the Indian retail sector is roughly estimated at over $500 billion (Rs 27.5 lakh crore) and most of it is unorganised - everybody wants to grab a piece of the pie at a time when merger and acquisition deals have dried up.
"It's an interesting scenario where everyone is doing the maths," said an industry executive. According to a top investment banker, "right now, lawyers and accounting
firms are more active as real deals are still some time away". But, not very far.
Rajeev Gupta, founder of advisory firm Arpwood Capital and former head of Carlyle India, says,  "Indian-owned modern grocery retail has been losing money for several years, competing with kiranas that are cost and service champions." But, foreign-controlled grocery retailers (in the cash-and-carry format) are growing rapidly. "This performance asymmetry is a massive deal enabler," says Gupta.
Akash Gupt, executive director (retail), PwC, points out both strategic and private equity players are in evaluation mode. "There are enough conversations," is how Boston Consulting Group partner and director Amitabh Mall describes the retail play, adding that floodgates may not open overnight due to caveats in the retail policy and political uncertainty.
Nitin Potdar, partner (M&A), J Sagar & Associates, argues investors have already checked India's potential. They are just waiting and watching, he says.