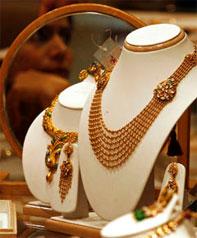 Curbs on gold import are likely to remain in place with Finance Minister Arun Jaitley on Tuesday saying the government is inclined to continue with this measure along with other steps taken by the previous United Progressive Alliance regime for controlling the widening CAD as they have worked.
"Each step is being continued...efforts are being made to continue each of these steps," Jaitley said while referring to measures taken by the UPA government last year to contain Current Account Deficit (CAD) that touched a record high of 4.7 of GDP or $88.2 billion in 2012-13.
Both the government as well as the RBI took a series of steps to curb imports of gold and other non-essential items in addition to increase foreign exchange inflows.
The real crisis on CAD front started in May 2013 when the US Federal Reserve announced its intent to taper its asset purchases or roll back quantitative easing.
At that stage, Jaitley said the Finance Ministry started taking measures, including "harsh" steps on gold imports to contain CAD.
The import duty on gold was raised thrice to take it at 10 per cent to curb its shipments. The Reserve Bank, among other steps, tied gold imports with exports (in 80:20 ratio).
"The measures taken by the government and the RBI helped contain India's current account deficit to $32.4 billion in 2013-14 and build up foreign exchange reserves to a level of $316.4 billion on July 4, 2014," Jaitley said in reply to questions in Rajya Sabha.
He further said the restrictions on gold import "apparently seems to have worked" and added the government is making efforts to contain CAD at "containable level".