India's residential market has seen a rise in capital values in most micro markets across major cities. While there was an average price increase of 10 per cent (y-o-y) in mid-end properties, high-end properties grew 12 per cent in the same period, according to Cushman & Wakefield India's latest report.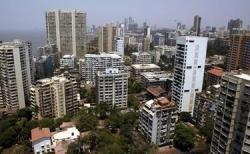 Chennai saw the highest increase in prices in the mid-end segment at 16 per cent followed by the National Capital Region (NCR) at 15 per cent and Mumbai at 14 per cent.

As most of the mid-end projects are located in the suburbs and peripheral areas, where the ticket sizes are smaller, demand from end-users and investors alike has been more consistent thereby pushing the values north.

Additionally, since input costs have been rising, new projects are being launched at higher rates per sft, though albeit overall ticket sizes may be smaller.

Overall, for all the cities mentioned in the report, the economic base is broader and not solely dependent on the IT/ITeS sector, giving them stability against adverse economic conditions affecting any particular sector that could affect the demand-supply situation.

Among the individual locations, in the high-end segment Baner in Pune witnessed the highest year-on-year price appreciation of 57 per cent followed by Central Bangalore (44 per cent) and Gurgaon (35 per cent).

In the mid-end segment, Gurgaon witnessed maximum appreciation of 31 per cent followed by Aundh in Pune (30 per cent) and South in Bangalore (30 per cent). Kompally in Hyderabad saw the highest annual correction of minus 4
per cent.
NCR, on the other hand, witnessed the highest average growth in values of high-end segment at 22 per cent followed by Pune at 20 per cent.
Both the cities, the report stated, had seen the launch of a number of luxury projects with premium prices that are attracting interest from NRIs and HNIs from other cities as well.
The average capital appreciation in Bengaluru was moderate and in the range of 11-12 per cent in 2012. The city witnessed healthy demand from both investors as well as end users, as it offers a number of affordable options in the micro markets of Hebbal, Whitefield, Marathahalli, Jayanagar and Bannerghatta Road among other areas.
Meanwhile, Kolkata and Hyderabad languished as non-movers with only marginal increases of 2-3 per cent in select micro markets.