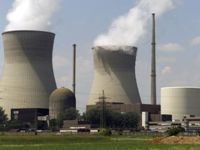 Reliance Industries chairman Mukesh Ambani has said that his group is in the process of finalising partnerships with many US universities for establishing a world-class varsity in India.
Billionaire Ambani's wife Nita Ambani is leading the efforts for setting up a varsity which would be set up by RIL's philanthropy arm Reliance Foundation.
"My wife Nita is building a university of a world scale and world size and we are finalising broad partnerships with many of the American universities. . .," Mukesh Ambani said after receiving the Dwight D Eisenhower Global Award for leadership from the Business Council for International Understanding.
". . .we look forward to really equipping tomorrow's youth with the skills and the knowledge and the competencies that they would
need in India in the coming decades," he said.
Nita Ambani in a lecture delivered at the London School of Economics last month had said that Reliance Foundation had taken up the challenge of setting up a world class university in India.
LSE had also said that it would collaborate with Reliance Foundation for establishing world class universities in India.
"The (proposed) university will break new grounds in the use of technology and it will be a university that looks global with Indian soul," she has said.