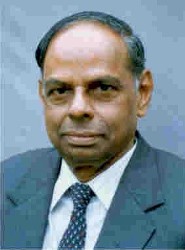 India may be able to contain its current account deficit to $70 billion, about 3.7 per cent of gross domestic product, in the current fiscal because of various steps taken by the government, Prime Minister's Economic Advisory Council chairman C Rangarajan said on Monday.

He also said that the country's economic growth will be around 5.5 per cent in the 2013-14 fiscal.

"Reducing CAD from $88 billion (2012-13 fiscal) to $70 billion is possible because of various actions taken by the government. . . Gold imports falling by $10-12 billion itself will be a great relief," Rangarajan said at an event in New Delhi.

India's CAD -- the gap between inflow and outgo of foreign exchange -- widened to a record high of $88 billion or 4.8 per cent of the gross domestic product for the fiscal ended March 31, from $78.2 billion in 2011-2012, about 4.2 per cent of the Gross Domestic Product.

Finance Minister P Chidambaram had said recently that the government will make all efforts to contain fiscal deficit at 4.8 per cent, and CAD at 3.7 per cent of GDP, about $70 billion in the 2013-14 financial year.

The government has increased duty on import of gold and silver to 10 per cent in a bid to contain the forex outflow, and also announced a slew of measures including easier overseas borrowing norms to fetch an additional $11 billion this fiscal to check the burgeoning CAD.

As for the steps to increase capital inflows, financial bodies -- IRFC, PFC and IIFCL -- will be permitted to raise $4 billion collectively through quasi-sovereign bonds for the infrastructure sector.

Chidambaram had also said that PSU oil companies would be permitted to raise additional External Commercial Borrowings to the tune of $4 billion. He had further said the liberalisation of the ECB norms and non-resident deposit schemes would fetch $2 billion and $1 billion respectively.
Image: C Rangarajan